SSC002 Table Top Curling Game for Adults, Kids and Family
Product Detail
Product Tags
Tabletop curling game is a nice compact game for kis, adults and family. It includes 1x roll up playing mat , 2 x magnetic strips, 8xstones, 1x black pouch, 1 manual.
It is packed by an elegant drawer type color box.
Table curling game is a fun and competitive game for all ages. It is easy enough for kids to enjoy.
It is also entertaining enough for adults who can play against each other, challenge each other. Great on holiday, at parties, or anytime.
Good quality material:  ABS (Plastics) end strip ,PP(Plastics)playing mat, ABS stone shell with steel ball inside. All material does not contain any harmful ingredients and complies with the test standard of EN 71 and ASTM F963.
You could play it without any concern.
Stone works with ball bearing inside, they do a great job of simulating the relative weight of the stone. When you play the stone, you may feel it slide on real ice.
This is a nice compact gift game for kids. Playing mat could be rolled up, Stone is at miniature size, it take up no space as whole game could stored into an elegant color box at size of 7.5x7.5x36cm. It could be an ideal game when you go for a travel .
Just find a smooth and flat surface indoor or outdoor, open the box in a few seconds, then you could start your fun curling time.
Product Name: Tabletop curling game for kids ,adults and family
Category:  Sports and Games
Material: Plastics(PP+ABS)   Steel.
Age: 3+
Whole game includes: 1 x roll up mat, 2x magnetic strips, 8xstones, 1 black pouch and 1 manual.
Stone size: Diameter 2.6cm  Height:2cm
Stone weight: 19gram
Stone colors: Red, Yellow, Blue, Orange.
Customized color is acceptable
Playing mat size: 120x28cm
Tips:
Put a small amount of water underneath the playing mat, so it suctions to the table hardly, the stone could slide better and more smoothly.
Maintenance:
Clean stone by dry  cloth after playing , always keep bearing ball dry and clean .
Storage keep away from humidity and high temperature .
From UK to Germany, From Canada to United States, From Japan to South Korea, our game is popular.
This is miniature but a great game.
Let us go curling!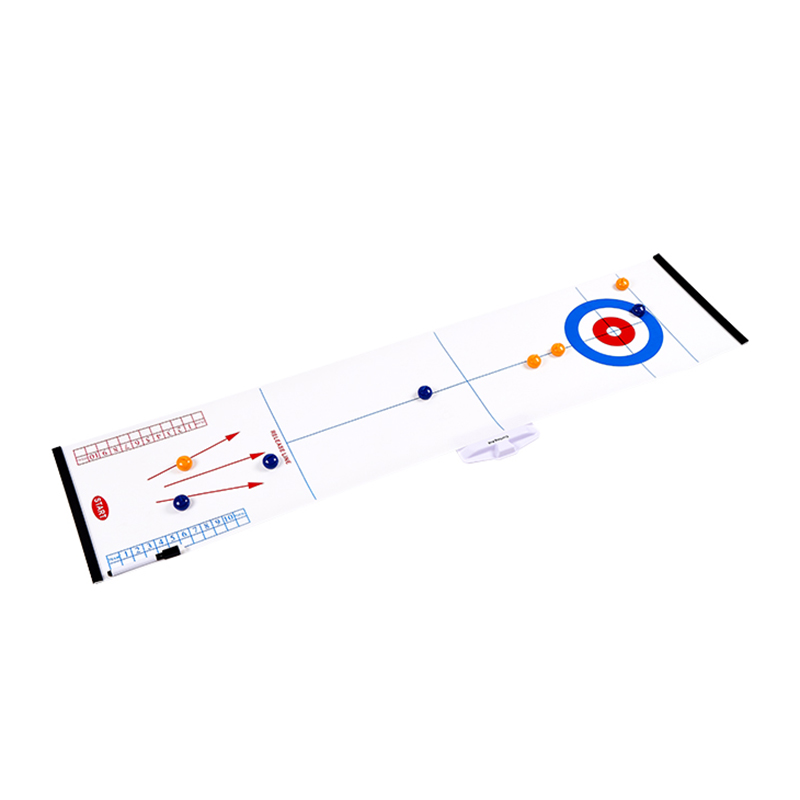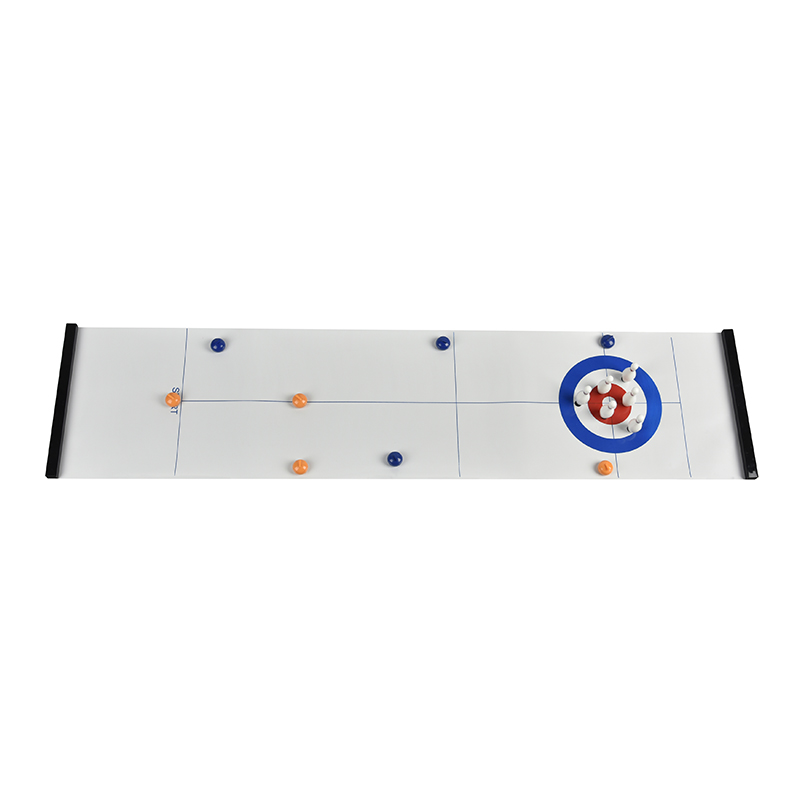 2 in 1 Curling and Bowling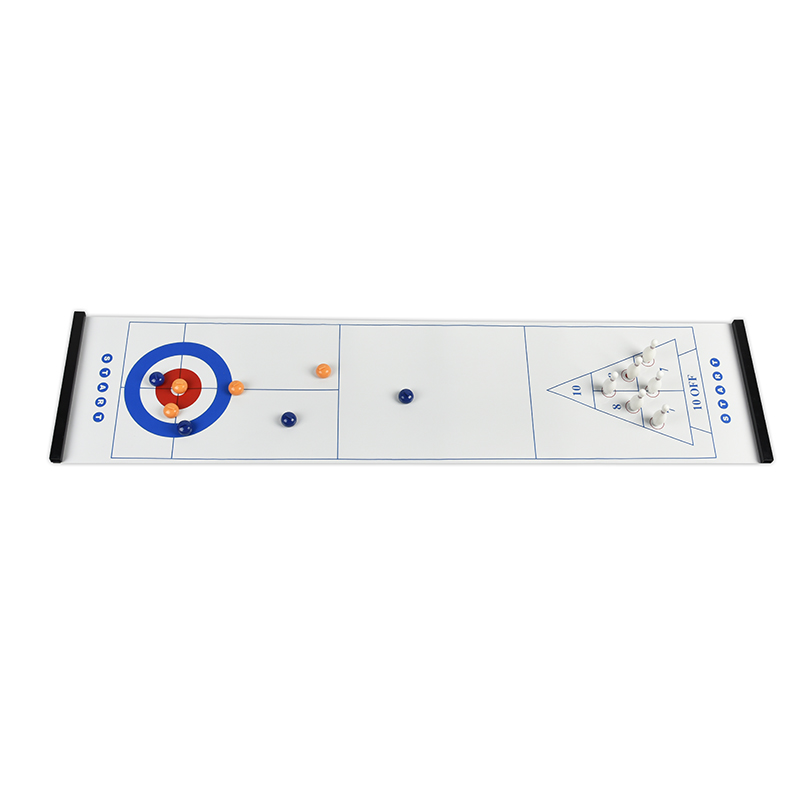 3 in 1 Curling Bowling and Shuffleboard Game
---
---
Write your message here and send it to us