SSD001 Drinking Game – Fairly Odd Novelties – Fun Social Shot Glass Party Game
Product Detail
Product Tags
To play, just place your colored shot glass at the bottom of the board, and grab you token. Then, take turns dropping your tokens through the board, and whoever's lettered spot they land on is the drinker! It's super fun, fast, funny, and simple to play! To top it all off, this set comes complete with six shot glasses, colored chips, and a durable acrylic-covered board that's ready for all kinds of action at all kinds of parties! Whether you just want a relaxing evening with friends. This game is perfect for gift-giving as well; its full color box will bring delight to any birthday, white elephant, office, Christmas, or college party. Anybody could win, and everybody will as long as you order yours now, and get the game that is destined to become a party classic! Each shot glass is made of glass and holds 1 US fluid ounce. Set includes six shot glasses and six colored chips. Each chip color matches the color printed on a glass which gives several different play options.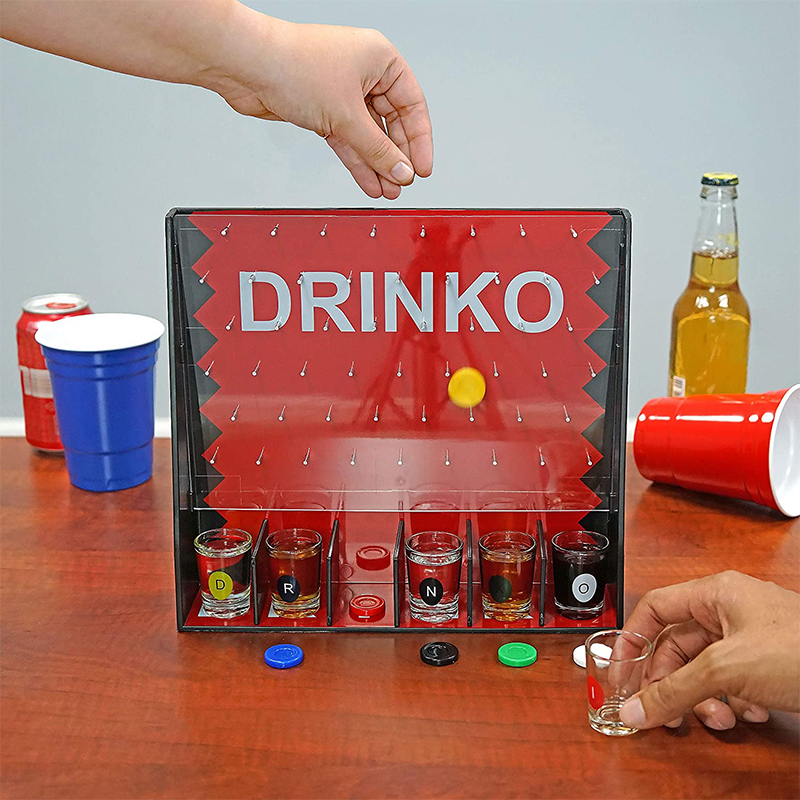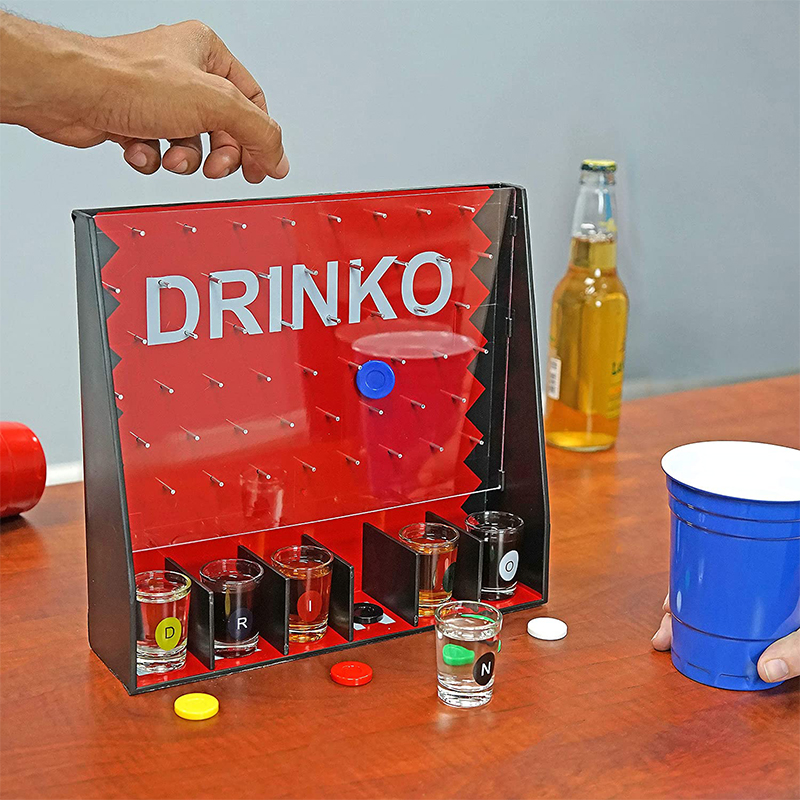 Product Name: bar game drop it and drinking game with 6 cups table casino for adults
Category: Drinking Game
Material: PP,Glass
Age Group: Adult
Specification:   1 board game,6 shot glasses,6 colored chips and 5 glass dividers.
Color: Mlulticolor
Big Board Size: 28*7*25.50cm
Product Weight: 690g
Glass Cup Size: 4.20*3.20*6.20cm/50g/50ml
Chip Diameter: 2.30cm
Small Size: 27.80*6.70*25.30cm
Product Weight: 500g
Glass Cup Size: 3.7*3*4.80cm/30g/30ml
Chip Diameter: 2.30cm
---
---
Write your message here and send it to us