SSD002 16pcs Shot Glass Roulette Novelty Gifts Drinking Party Game
Product Detail
Product Tags
Product Name: 16 pcs Shot Glass Set with Spinning Wheel Roulette Drinking Game 
Material: PP,Glass,steel
Age Group: Adult
Specification: 16 shot glasses,2 roulette,1 roulette spinner and 1 roulette base
Color: Red/Black
Roulette Base Size: 30*5*14.50cm
Product Weight: 250g
Glass Cup Size: 3.70*3*4.80cm/30g/30ml
Roulette Spinner
Features a golden 5.36" diameter roulette spinner that features spaces 0 through 36 that provide a wide array of possible outcomes for each spin. This is the same number of spaces on a real casino roulette wheel.
Shot Glasses
Includes 16 expertly crafted real glass shot glasses. Each glass holds 1 us fluid ounce of liquid and is banded with a color and numbers that correspond to a possible landing ball pocket on the roulette spinner.
Roulette Balls
Includes two polished 0.34" stainless steel balls. The balls are perfectly round to give a nice long roll time with each spin.
This spin on roulette is the perfect gift for any event or celebration! From Christmas, Thanksgiving, New Years, Memorial Weekend, Birthday, Wedding, or any Holiday this makes the perfect Novelty Gifts and makes it the best adult games for game night or any adult party.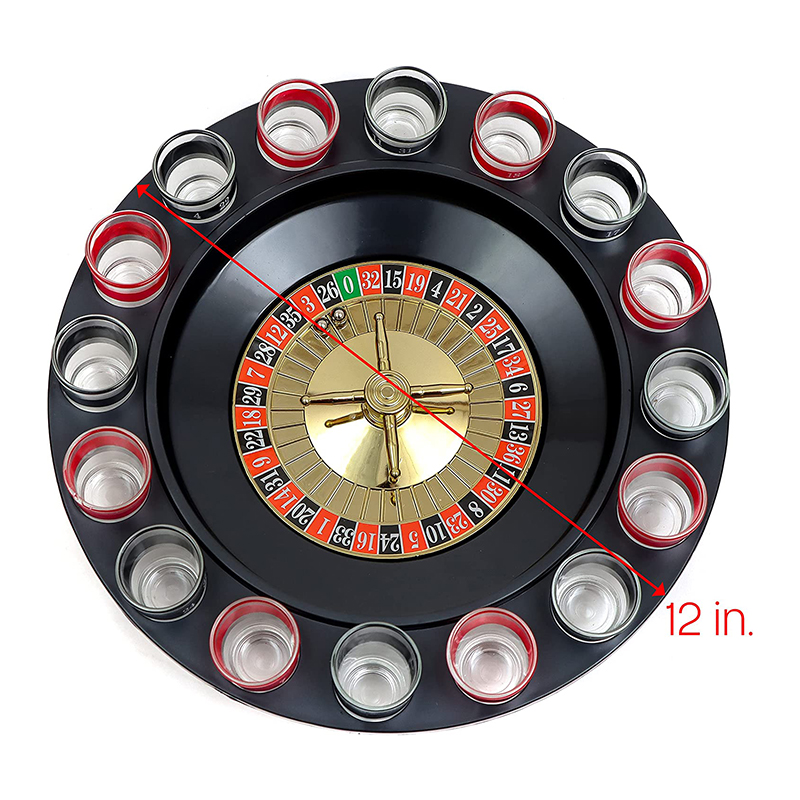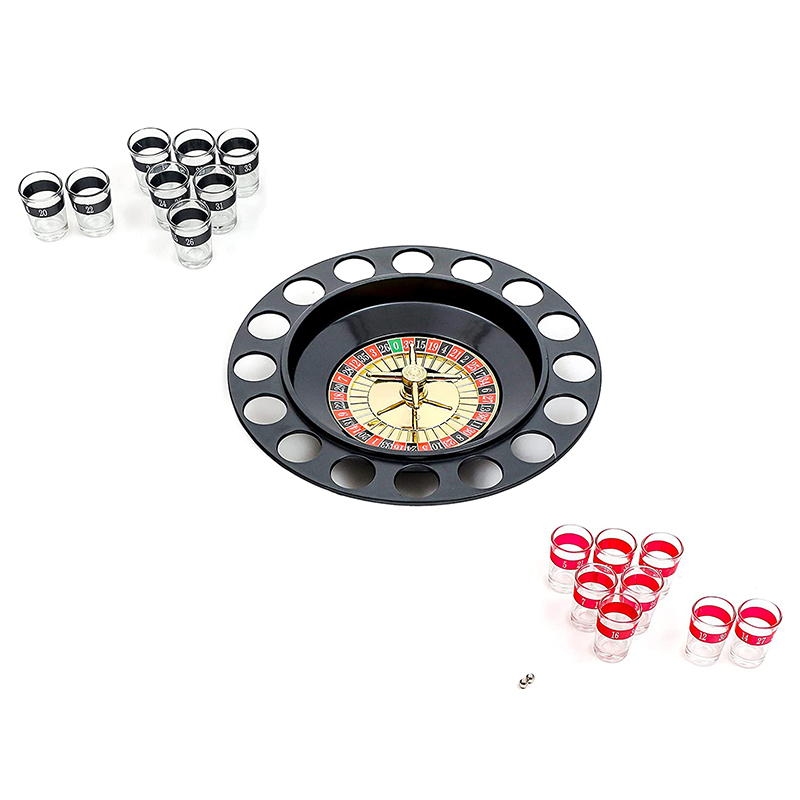 ---
---
Write your message here and send it to us